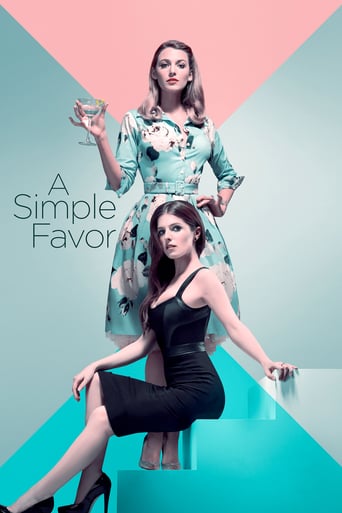 A Simple Favor (2018)
Mommy vlogger Stephanie joins her best friend Emily's husband, Sean, to investigate her sudden disappearance from their small town.
...
Cast
Similar titles
Based On Novel Or Book Movies
Small Town Movies
Reviews
To me, this movie is perfection.
More
It's Difficult NOT To Enjoy This Movie
More
Don't listen to the Hype. It's awful
More
If you like to be scared, if you like to laugh, and if you like to learn a thing or two at the movies, this absolutely cannot be missed.
More