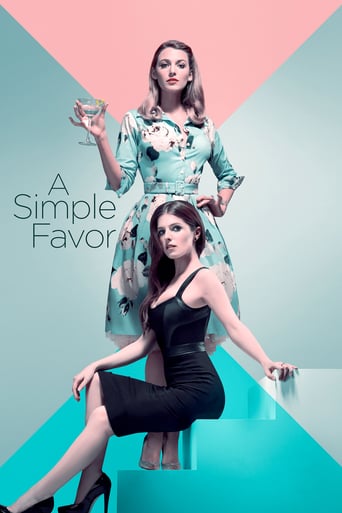 A Simple Favor (2018)
Mommy vlogger Stephanie joins her best friend Emily's husband, Sean, to investigate her sudden disappearance from their small town.
...
Cast
Similar titles
Based On Novel Or Book Movies
Best Friend Movies
Reviews
one of the dumbest movies of all time
...
Plenty to Like, Plenty to Dislike
...
Amateur movie with Big budget
...