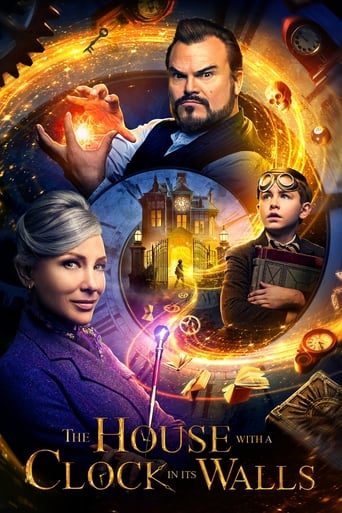 The House with a Clock in Its Walls (2018)
When ten-year-old Lewis is suddenly orphaned, he is sent to live with his Uncle Jonathan in a creaky (and creepy) old mansion with a mysterious ticking noise that emanates from the walls. Upon discovering that his uncle is a warlock, Lewis begins learning magic, but when he rebelliously resurrects an evil warlock he must find the secret of the house and save the world from destruction.
...
Cast
Similar titles
Based On Novel Or Book Movies
Haunted House Movies
Reviews
Disturbing yet enthralling
More
The movie is wonderful and true, an act of love in all its contradictions and complexity
More
The story-telling is good with flashbacks.The film is both funny and heartbreaking. You smile in a scene and get a soulcrushing revelation in the next.
More
Through painfully honest and emotional moments, the movie becomes irresistibly relatable
More