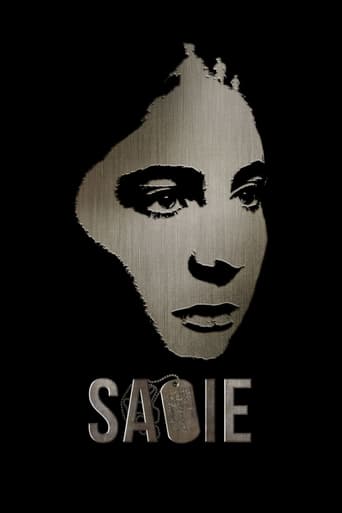 Sadie (2018)
While her father is away serving in the military, Sadie battles to preserve his place on the home front when her mother takes an interest in the newest resident at the Shady Plains Trailer Park.
...
Cast
Similar titles
Woman Director Movies
Coming Of Age Movies
Reviews
If the ambition is to provide two hours of instantly forgettable, popcorn-munching escapism, it succeeds.
More
It's fine. It's literally the definition of a fine movie. You've seen it before, you know every beat and outcome before the characters even do. Only question is how much escapism you're looking for.
More
An old-fashioned movie made with new-fashioned finesse.
More
All of these films share one commonality, that being a kind of emotional center that humanizes a cast of monsters.
More