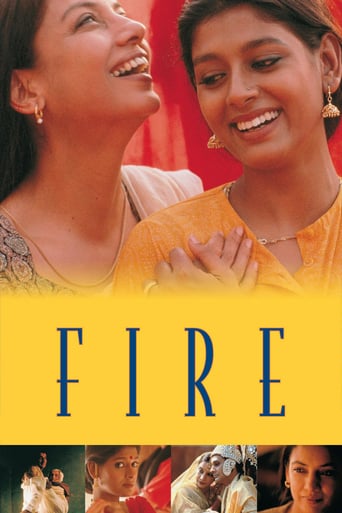 Fire (1996)
In a barren, arranged marriage to an amateur swami who seeks enlightenment through celibacy, Radha's life takes an irresistible turn when her beautiful young sister-in-law seeks to free herself from the confines of her own loveless marriage.
...
Cast
Similar titles
Arranged Marriage Movies
Coming Out Movies
Reviews
Good concept, poorly executed.
...
You won't be disappointed!
...