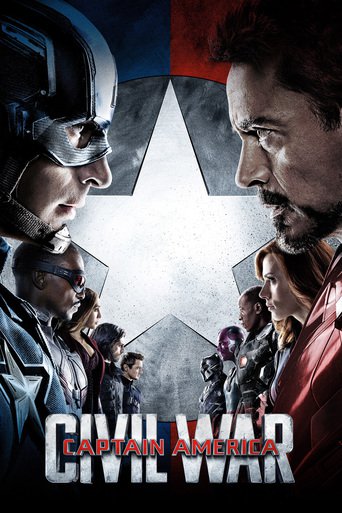 Captain America: Civil War (2016)
Following the events of Age of Ultron, the collective governments of the world pass an act designed to regulate all superhuman activity. This polarizes opinion amongst the Avengers, causing two factions to side with Iron Man or Captain America, which causes an epic battle between former allies.
...
Cast
Similar titles
3d Movies
3d Stereoscopic Movies
Reviews
This is a good marvel movie that I have seen. I like my widowed sister and iron man.
...
Russell brothers is a shoot with the mind and heart, ten cut superhero well orderly well disciplined, action scenes wits have type, don't entangled on the depth of the so-called complacent, can well lit each critical point, in addition to differences also have emotional conflicts, a sense of humor, don't show off. Every time I watch Russell, I get a little bit of a crush on him.
...
The most mature and substantive picture to have yet emerged from the Marvel Cinematic Universe.
...
Call it "civil war" or call it brand extension; call it a "cinematic universe" or a corporate behemoth - the latest Marvel extravaganza furthers the studio s cross-pollination of action franchises in a way that s sure to satisfy devotees.
...