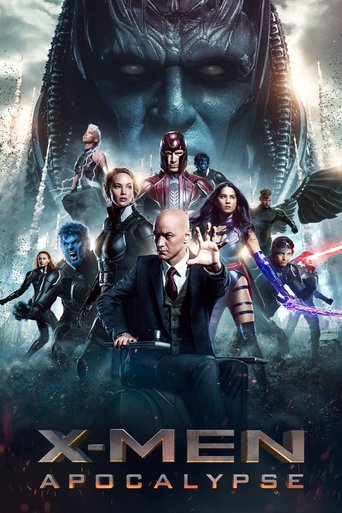 X-Men: Apocalypse (2016)
After the re-emergence of the world's first mutant, world-destroyer Apocalypse, the X-Men must unite to defeat his extinction level plan.
...
Cast
Similar titles
1980s Movies
Aftercreditsstinger Movies
Reviews
One of the important reasons for apocalypse is that there are problems with learning methodshhh.
...
No surprises here, just a seen-it-before world domination plot carried out by a petulant Pharaoh with a head like a chewed pencil.
...
Unlike some of the cheesier remnants of the 80s, we ll probably want to see more of these new X-Men.
...
Marks a shocking letdown from Singer s earlier contributions; what once soared now slogs.
...
If nothing else, this spectacularly goofy and sporadically entertaining movie isn t afraid to reimagine human history.
...