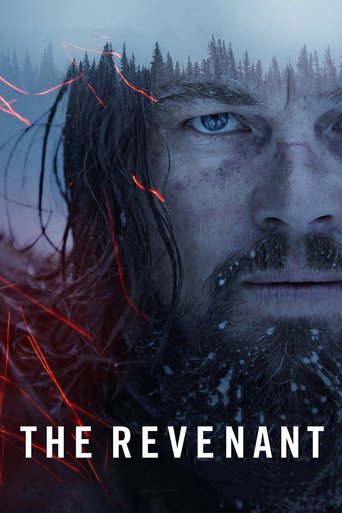 The Revenant (2015)
In the 1820s, a frontiersman, Hugh Glass, sets out on a path of vengeance against those who left him for dead after a bear mauling.
...
Cast
Similar titles
Murder Movies
Based On Novel Movies
Reviews
It is a whirlwind of delight --- attractive actors, stunning couture, spectacular sets and outrageous parties.
More
The first must-see film of the year.
More
Daunting runtime? Yes but worth the ride entirely. Packed with powerful and fantastic performances, truly fantastic camera work and effects and a simple but brilliantly crafted story the revenant is great to watch and the climax although obvious to those who've seen any other film or read the book feels rewarding and truly euphoric I highly recommend
More
Story line was muddled, what in the hell was this crew doing, why etc.. ?couldn't understand half of what was said. many of the characters looked alike so hard to tell who was who.great bear attack scene but really, a grizzly would have torn his head off and sucked the blood right out of him..so how did he survive 2 attacks- with no infection ? I liked de caprio but really some of this was too far fetched to believe ex. riding a pony off a 80 foot cliff..landing in a tree...again, no breakien bones? beautiful setting, and filming .the original was easier to follow..made more sense.
More
Needs a "movie-literate" to really appreciate this work of art. The dialog is almost non-existent. The whole story is described in pictures; moviemaking at its best.
More
I haven't seen this before tonight on TV (damn ads) and wow that was something else. The cinematography is exceptional and it's that scenery that keeps the action flowing, and the acting was so real it brought me right into the Film. I don't comment here often because I'm a man of few words but sometimes I'm compelled to say something after seeing this. All in all I gave it a ten because I can't really fault it.
More