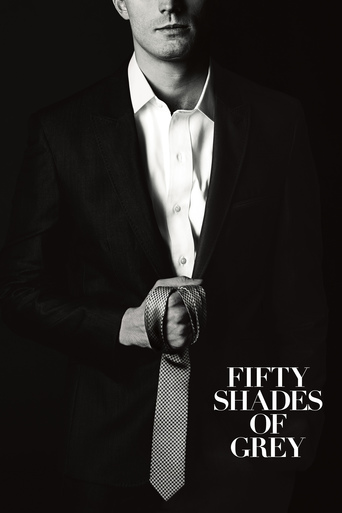 Fifty Shades of Grey (2015)
When college senior Anastasia Steele steps in for her sick roommate to interview prominent businessman Christian Grey for their campus paper, little does she realize the path her life will take. Christian, as enigmatic as he is rich and powerful, finds himself strangely drawn to Ana, and she to him. Though sexually inexperienced, Ana plunges headlong into an affair -- and learns that Christian's true sexual proclivities push the boundaries of pain and pleasure.
...
Cast
Similar titles
Based On Book Movies
Based On Novel Movies
Reviews
Johnson is a true find: She s so committed, she makes Ana s every discovery - in or out of the bedroom - convincing.
...
Aiming to please, the filmmakers submit without hesitation to the bold yet hokey source material, with leads Jamie Dornan and Dakota Johnson breathing a crucial third dimension into cutout characters.
...
Fifty Shades of Grey is a sex-positive but hopelessly soft-core erotic drama that fails to be even a fraction as titillating as the E.L. James books that inspired it. And yet, that s exactly why it works.
...
Glossy, well cast, and a consistent hoot until it becomes a serious drag.
...
No amount of polished technical ingredients can salvage a relatively faithful screenplay that lifts much of the book s painfully rudimentary dialogue verbatim.
...