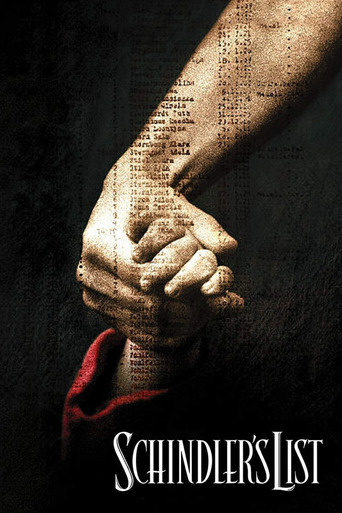 Schindler's List (1993)
Told from the perspective of businessman Oskar Schindler who saved over a thousand Jewish lives from the Nazis while they worked as slaves in his factory. Schindler's List is based on a true story, illustrated in black and white and controversially filmed in many original locations.
...
Cast
Similar titles
Biography Movies
World War Ii Movies
Reviews
A film of deceptively outspoken contemporary relevance, this is cinema at its most alert, alarming and alive.
More
There is, somehow, an interesting story here, as well as some good acting. There are also some good scenes
More
A perfect movie ! This is why all movie makers should take classes from Steven. I just could not find any faults with it. A great classic, if I may say that!
More
This is the movie that gets me the most emotional of all movies. Perfect picture, excellent characters and best of all soundtrack.
More
No movie has ever touched me the way Schindler's List did, and still does. It's an incredible, important and meaningful movie, that stand as one of the greatest ever made.
More
Most influencing movie for helpful people in hard times. Everyone should watch it, it is incredible mix between love and war.
More