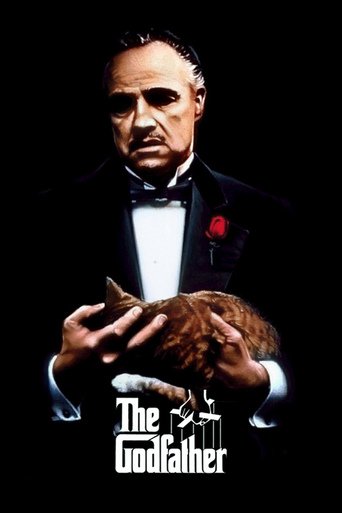 The Godfather (1972)
The story spans the years from 1945 to 1955 and chronicles the fictional Italian-American Corleone crime family. When organized crime family patriarch Vito Corleone barely survives an attempt on his life, his youngest son, Michael, steps in to take care of the would-be killers, launching a campaign of bloody revenge.
...
Cast
Similar titles
Lawyer Movies
Mafia Movies
Reviews
Stylish but barely mediocre overall
More
Don't Believe the Hype
More
At first rather annoying in its heavy emphasis on reenactments, this movie ultimately proves fascinating, simply because the complicated, highly dramatic tale it tells still almost defies belief.
More
One of those movie experiences that is so good it makes you realize you've been grading everything else on a curve.
More
Sorry guys im writing this to complete my imdb list
More
Men must watch! The Shawshank Redemption and Godfather are like two sides of a man. Freedom and constraint are actually the same thing.
More
Most watched and evergreen movie in Film Industry. In real life there is someone who will be your godfather in your work.
More
Cool characters, good story... good acting what do u want more than that? this film really demonstrate and communicate it's messages very well...what do i want to say is yes watch it,i think it's a worthy film... p.s: my first review and my English suck...
More