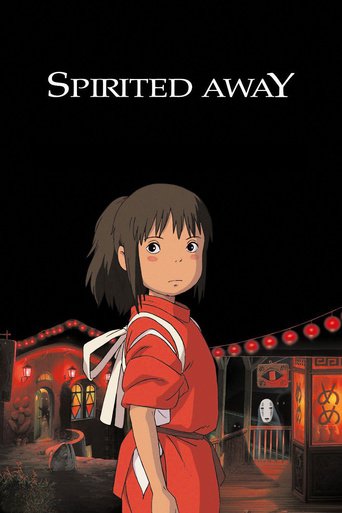 Spirited Away (2001)
Spirited Away is an Oscar winning Japanese animated film about a ten year old girl who wanders away from her parents along a path that leads to a world ruled by strange and unusual monster-like animals. Her parents have been changed into pigs along with others inside a bathhouse full of these creatures. Will she ever see the world how it once was?
...
Cast
Similar titles
Amusement Park Movies
Anime Movies
Reviews
It not only reveals the greed of human nature, but also is full of tender feelings, hypocrisy, deception, treachery, companionship, care and warmth It tells us that no matter how hard the road ahead is, some people are doomed to leave, and the rest of life, we should go our own way.
...
One road cannot be turned back, that is, there are many roads to be taken and there is a way to grow. A lot of things can't be controlled by themselves. Even if you are lonely any more, you still have to go on.
...
I think this movie inspired my interest in Japanese animation Prophecy can't express my feelings, grotesque, warm, healing Anyway, this is the best animation I've ever seen in my life
...
It is a classic cartoon, the child is interesting and warm, but also rich in certain life philosophy, some things will not forget.
...
An amazing piece of work.
...