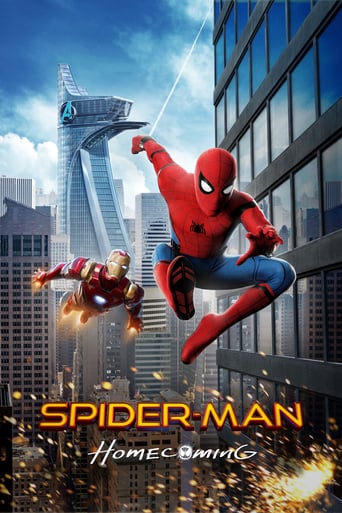 Spider-Man: Homecoming (2017)
Following the events of Captain America: Civil War, Peter Parker, with the help of his mentor Tony Stark, tries to balance his life as an ordinary high school student in Queens, New York City, with fighting crime as his superhero alter ego Spider-Man as a new threat, the Vulture, emerges.
...
Cast
Similar titles
Based On Comic Movies
Comic Movies
Reviews
The second Easter egg is just like that. Don't reveal the plot of your experience.
...
The appeal of this particular Spider-Boy is all too basic: In his lunge for valor, he keeps falling, and he keeps getting up.
...
Feels a little more punchy, laugh-filled, and exciting than one might expect from a property that s already been given plenty of chances to succeed.
...
Hang in there, True Believers: Maybe it ll get better the second time around.
...
Marvel has finally started to figure out what the future of superhero movies might look like.
...