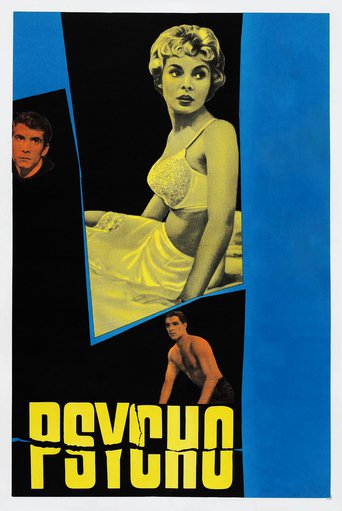 Psycho (1960)
When larcenous real estate clerk Marion Crane goes on the lam with a wad of cash and hopes of starting a new life, she ends up at the notorious Bates Motel, where manager Norman Bates cares for his housebound mother. The place seems quirky, but fine… until Marion decides to take a shower.
...
Cast
Similar titles
Arizona Movies
Clerk Movies
Reviews
All those who still get a chill every time they step into a hotel shower, say aye. That, you see, is the power of Psycho.
...
[Hitchcock s] denouement falls quite flat for us. But the acting is fair.
...
With the exception of Halloween, no latter-day horror/thriller has been capable of generating as many goosebumps.
...
[Hitchcock] has very shrewdly interwoven crime, sex and suspense, blended the real and the unreal in fascinating proportions and punctuated his film with several quick, grisly and unnerving surprises.
...
What makes Psycho immortal, when so many films are already half-forgotten as we leave the theater, is that it connects directly with our fears.
...