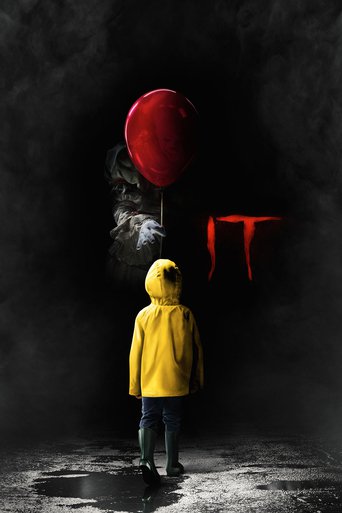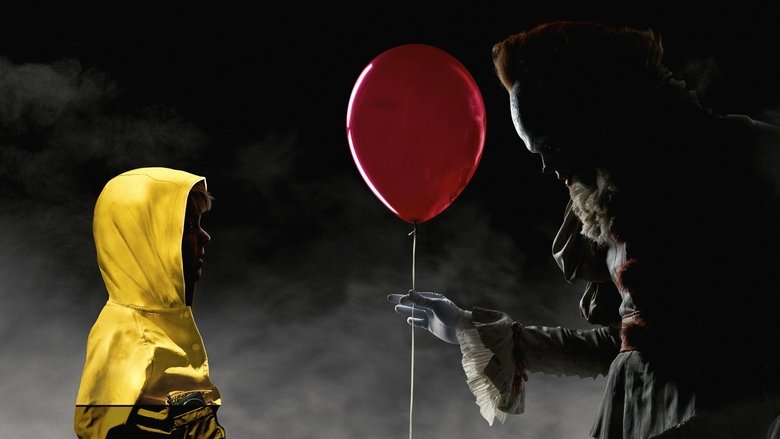 It (2017)
In a small town in Maine, seven children known as The Losers Club come face to face with life problems, bullies and a monster that takes the shape of a clown called Pennywise.
...
Cast
Similar titles
1980s Movies
Adulterer Movies
Reviews
Best PR team of any movie in a long time.---First I wanna say great family movie, bring the kids... So they can laugh along with you, I don't want to spoil the immense amount of nothing that happens in this movie, or how you'll grow bored of waiting for "it" to get scary, but I do want to know how much they were paying people walking into the screenings giving this movie a 10 star rating, or how large is the pr team? I laugh when I see red balloons now. Thought I was going to see a horror movie, got a comedy.. Talk about a let down.
...
The trailer looked great, the film is not---I am very surprised that this film got such a high ranking. I enjoy the books, films and TV shows of Stephen King but found that this film fell way too short. The trailer looks great and Pennywise the clown looks terrifying so I was really looking forward to seeing this, but after watching this film which is over 2 hours long I could not wait for it to finish,I was waiting for it to get better but it does not - there was no scare factor whatsoever I just found it a bit boring and such a let down. I really feel this should have just gone straight to DVD - way over hyped.
...
It's a no from me---There just isn't the heart that was there in the mini series. In my opinion. The actors were fine, but the story wasn't there. I believe there is to be a next installment covering the (now) grown ups. I'll probably watch it - if I've nothing better to do. It's simply not Steven King's "IT'. ALso,they appear to have recycled the CGI lady from ' Mama' at one point : can't find it now, but look out for it. "Beep,beep, Richie" appears once, so far as I can tell - a long way into the film. Against all odds, I looked forward to this. But it's another turkey. Steven King tells great stories - why do the Hollywood mob insist on killing them? I truly think this was dreadful and not a patch on the original. I hope to goodness they don't remake The Stand.'
...
No....---I'll start this review by addressing that I had no expectation for the movie. I am not a fan of the horror genre as it usually lacks the thought provoking aspects I look forward to in film, but the reviews were great and I thought I'd give it a shot.The films antagonist is a demon-clown, who can shape-shift and move through space in an instant as demonstrated during the film. IT abducts, kills and eats children, but can only do so if they are experiencing fear. In the finale fight scene of the movie Pennywise is unable to kill and eat Beverly because she is not afraid of IT but at the start of the movie he kills Georgie after having a 5 minutes conversation with him where they laugh and mingle, Georgie even reaches towards IT to grab his boat - Would he really be so scared of IT at that point or was Beverly so not scared of an actual demon holding her up by the neck?The films plot surrounds around a bunch of disasters that the kids find out seem to happen every 27 years. this information is found out by a 13 year old kid named Ben, and he figured this out by reading some articles in a library. So this entire town of people has not been able to figure this out? And he informs the rest of the gang that in Derry there are substantially more children going missing than anywhere else in the US - If that is the case who is doing the abducting of children when Pennywise is on ITs break?All of the disasters have happened near sewage drains, that's how the kids are able to figure out where IT lives, but at one point of the movie how was Pennywise able to appear in places that have no actual relation to the sewage? Pennywise appears and disappears in Bills garage and basement, Beverlys bathroom, in a building where Mikes parents died and in Stanleys dads office. If IT can appear anywhere why does he choose to murder and abduct near the drain if ITs only purpose is to feed upon the children as demonstrated in the final act of the film, he is willing to make a deal with the gang to keep Bill and let the rest of the children go as after eating Bill he would start his 27 year break again. Why would a killer demon clown not be willing to let these kids go anyways and just hunt the other kids in town to feed as these kids are obviously trying to kill him?Pennywise seems to have unfathomable power as in a scene IT is using hair from Beverlys sink to grab and pull her but in the final scene IT is having a fist fight with a bunch of children, couldn't IT control some sort of object found in the sewer instead to do the same? Why is IT choosing to not use ITs full power against people who are fighting back but use such powerful methods when just trying to scare somebody?The movie is riddled with cliche's about the bully having a really strict father, the plot point that the only way they can defeat the evil all-powerful shape-shifting demigod of a clown is to stick together and get over their fears! and of course the scene where the boys find Beverly levitating in mid-air while she is in a complete state of trance - a coma, and what brings her out of this is a kiss on the lips from one of the boys. before the movie ends Beverly is talking about this moment saying "It was like being dead" but when she comes out of her coma she without taking a breath starts quoting the poem one of the boys had sent her.The movie takes place during the three months of summer and ends with the start of September where the kids still look bruised and battered from their fight. So it's safe to assume it must have been like a week since it happened. What were the kids doing the rest of the summer as they started seeing the clown as soon as school was out? Were they just having terrifying hallucinations of a killer clown and then enjoying the rest of their summer at the beach before going out and hunting it down? The times-pan of events in the movie don't seem to reflect the time it actually took to accomplish them.This is the first time I have ever considered walking out of the cinema during a movie.
...
Writer and Director CLEARLY NEVER READ THE BOOK---It has become ritual for me to read the novel "It" once a year every year since it was released in 1986. The story is more than a gore-fest, it's a story about love and hope and friendship that is still meaningful to me to this day.The only thing this movie has in common with the beloved book, is its name and the characters names. IT is a literal disaster and a slap in the face to anyone who actually read and cherishes the book. There are NO character backstories, nor character development at all. You are literally thrust into the movie expecting to know everything about everyone and why they are the way they are. IE: Henry Bowers and why he hates the "Losers Club" - He LITERALLY starts the movie trying to kill them. This is sad, because a large portion of the novel was meticulously spent doing quite the opposite and made you relate to and fall in love with the characters.Editing? What editing? This is the worst edited movie I've ever seen in my life and I've seen a lot in 41 years. It was literally like the film makers shot 100 scenes, put the film in a hat, and took out said scenes and spliced them together at total random. I can't describe it any other way than saying, at one point, one of the characters (I can't tell who, because they all share the EXACT same personality) says, "I banged your mom last night", or something similar, and before the audience can even react, the scene changes to a jump scare happening in ANOTHER PART OF TOWN INSTANTLY and with no rhyme or reason. You don't have time to laugh at jokes, because they aren't funny (unlike Stephen King's jokes in the book) - and you don't have time to be scared, because you're still trying to process the dick joke that was still being told when the scene abruptly ended.While the filming location for the town of Derry was suitable, having the movie take place in the 1980's instead of the 1950's JUST TO APPEASE the "Stranger Things" crowd was simply a terrible decision. The 1950's were a totally different time, and much of the characters' reasoning and mannerisms that you need to make this movie work are lost to a time and cultural difference. These guys call themselves "THE LOSERS SQUAD" in this movie for god's sake! Kids didn't start calling themselves a "squad" until the 1980's (IE "The Monster Squad) So, you love the book like me and are still reading? Thank you! Now let me list just SOME things that we both LOVE about the book that you will NOT find anywhere in this movie: The Deadlights, The Ritual of CHUD, The Mummy and the bridge, The Loser's Club Dam in the Barrens, the moving picture book (now its a slide machine), The Smokehouse, "This is battery acid", The Werewolf, Making the silver bullet after a game of monopoly, The stand pipe, Bower's hair turning white, "beep beep Richie", the giant bird, the 50's racism against Mike (actually Mike Hanlon himself is missing. The writers just made arguably the most important character an afterthought in this movie), character backstories, "Hi Ho Silver-AWAY!", Haystack... I could go on and on and on.With god awful editing, absolutely no character backstories, cheap teen jump scares, not being faithful to the book, and too much CGI usage: Simply put - if you want to know how this movie is like the book, read the first 10 pages of "IT", and burn the other 1077 pages because that is exactly what the screenwriter and director did to this failed abortion.
...