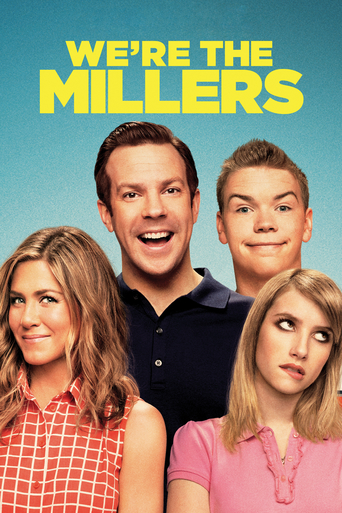 We're the Millers (2013)
A veteran pot dealer creates a fake family as part of his plan to move a huge shipment of weed into the U.S. from Mexico.
...
Cast
Similar titles
Denver Colorado Movies
Drug Movies
Reviews
Where do I start! This comedy had me rolling almost from start to finish... some highly questionable scenes, I wouldn't recommend it for families with young children, but older teens will find it amusing I am sure. Interesting Plot, likable characters, and plenty of mishaps to make it just the right amount of humorous. I actually wouldn't mind if they tried to do a follow-up story to this... but only if they could get the same cast to star in it.
...
Overrated and overhyped
...