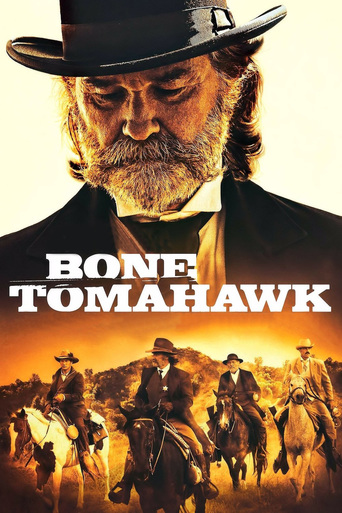 Bone Tomahawk (2015)
Four men set out in the Wild West to rescue a group of captives from cannibalistic cave dwellers.
...
Cast
Similar titles
Cannibal Movies
Cannibalism Movies
Reviews
A gleefully grisly genre gazpacho that matches a rousing sense of Old West derring-do to a comic sensibility as dark as chewing tobacco - and at least as much of an acquired taste.
...
A surprising level of gravitas marks this picture as one that isn t content with a B-movie base hit.
...
The characters are thoughtfully embellished, and Zahler s script finds occasional traction with engaging dialogue that includes exploration of the men s contrasting attitudes about marriage.
...
It s an uneasy mixture of bizarre character development, arty dialogue laced with black humor and gruesome horror flick.
...
Viewed through the lens of Italian exploitation films, Bone Tomahawk starts to make sense.
...