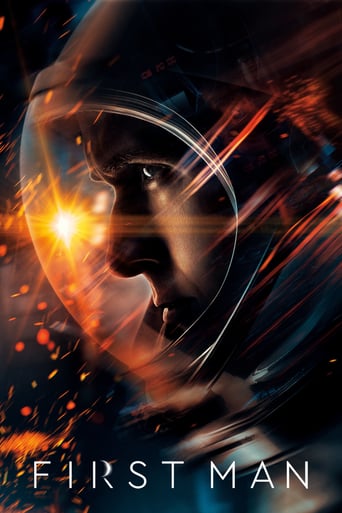 First Man (2018)
A look at the life of the astronaut, Neil Armstrong, and the legendary space mission that led him to become the first man to walk on the Moon on July 20, 1969.
...
Cast
Similar titles
Based On Novel Or Book Movies
Biography Movies
Reviews
I was totally surprised at how great this film.You could feel your paranoia rise as the film went on and as you gradually learned the details of the real situation.
More
One of the worst ways to make a cult movie is to set out to make a cult movie.
More
It's not bad or unwatchable but despite the amplitude of the spectacle, the end result is underwhelming.
More