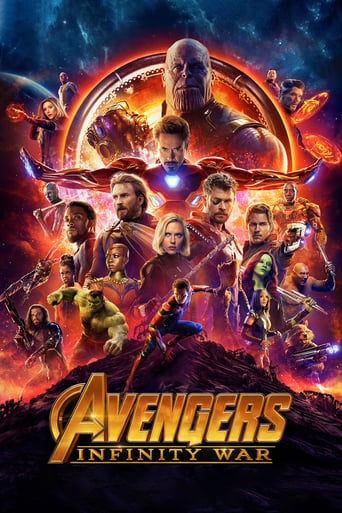 Avengers: Infinity War (2018)
As the Avengers and their allies have continued to protect the world from threats too large for any one hero to handle, a new danger has emerged from the cosmic shadows: Thanos. A despot of intergalactic infamy, his goal is to collect all six Infinity Stones, artifacts of unimaginable power, and use them to inflict his twisted will on all of reality. Everything the Avengers have fought for has led up to this moment - the fate of Earth and existence itself has never been more uncertain.
...
Cast
Similar titles
Superhero Movies
Magic Movies
Reviews
Go in cold, and you're likely to emerge with your blood boiling. This has to be seen to be believed.
More
The movie turns out to be a little better than the average. Starting from a romantic formula often seen in the cinema, it ends in the most predictable (and somewhat bland) way.
More
There are moments that feel comical, some horrific, and some downright inspiring but the tonal shifts hardly matter as the end results come to a film that's perfect for this time.
More
This is everything I wanted it to be and more. Will go down as the greatest cinematic event till next year when we do it all again
More
Since I'm one of the last people, it seems, to see this movie, I'll keep it short and sweet. One of the most incredible science fiction/superhero movies ever. Action and special effects are on full tilt.
More
This was really simple over used cgi terrible cliche movie. It's fun and all if your 5 years old. I hated all of it
More
Infinite war is not a bad movie at all, but I feel like people are overrating this movie way to much telling how amazing the acting, story, and scenes were. Maybe it's because I haven't watched all of the previews movie, but to me this was just something to waste some time with, it had some good moments but overall I wouldn't say it deserves to be so high on list.
More