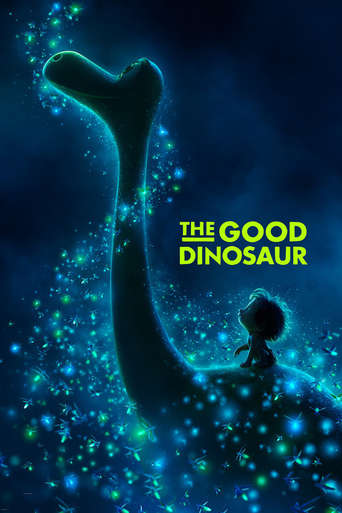 The Good Dinosaur (2015)
An epic journey into the world of dinosaurs where an Apatosaurus named Arlo makes an unlikely human friend.
...
Cast
Similar titles
Alternate History Movies
Dinosaurs Movies
Reviews
A fantastic and frequently exhilarating feature that showcases Pixar s greatest strengths: technical brilliance, emotional texture, crossover appeal, and an impish sense of humor that takes the utmost advantage of the animated form.
...
Cross-species bonding may have its limits, but it s hard not to find beauty in a boy-meets-beast saga that, by the end, has made it hard to tell which is which.
...
A visually breathtaking work of computer-generated animation that is ultimately unable to compensate for a disappointingly derivative script.
...
Pixar s latest film has the misfortune of following what s perhaps Pixar s greatest.
...
It s smart in surprising ways, daring in a few minor ones, moving in the right ones. It s also no Ratatouille or The Incredibles, but what is?
...