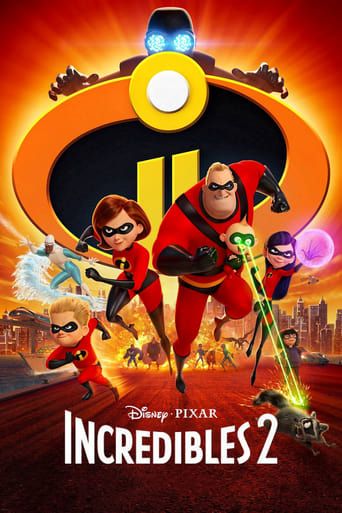 Incredibles 2 (2018)
Elastigirl springs into action to save the day, while Mr. Incredible faces his greatest challenge yet – taking care of the problems of his three children.
...
Cast
Similar titles
Animation Movies
Children Movies
Reviews
It has been 14 years since the audience grew up, and the movie has also kept pace with The Times. It advocates that women should be self-reliant.
...
I almost forgot about it, and when I see it, I will remember it again. Pixar animation is always attractive and adults can be touched.
...
Mother elastic superwoman which one is the most worthy of respect, trying to help son not to be marginalized in the process, also tell everybody to be able to truly be yourself, is really a superman, finally, the role of the little hero super cute
...
This is How Movies Should Be Made
...