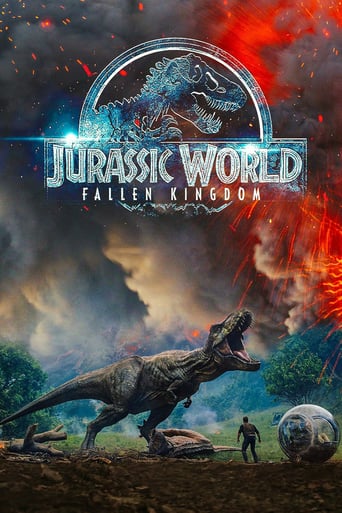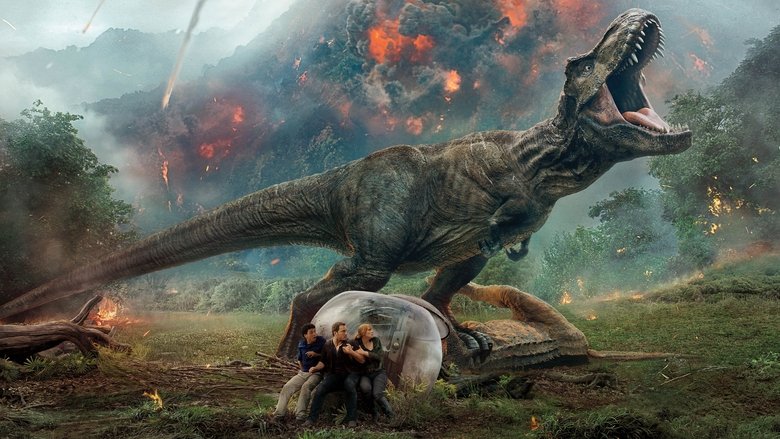 Jurassic World: Fallen Kingdom (2018)
Three years after the demise of Jurassic World, a volcanic eruption threatens the remaining dinosaurs on the isla Nublar, so Claire Dearing, the former park manager, recruits Owen Grady to help prevent the extinction of the dinosaurs once again.
...
Cast
Similar titles
Aftercreditsstinger Movies
Dinosaur Movies
Reviews
The plot is a little thin, and many details are sketchy. What impressed me most was the scene of a thunderdragon standing in the midst of a molten lava explosion, screaming in despair and pain, watching a human ship drive away, the saddest scene I've seen this year. Sometimes life finds a way, sometimes not.
...
Will be Jurassic dinosaurs really into the human world, the world 2 "as a follow-up to one of the essential tension, but film obviously has a lot of reserves, not only the plot logically also becomes very far-fetched. This leads to a lack of real interest in the whole story, although it is all climax at first sight.
...
The best part is a tribute to spielberg's original human and raptor hide-and-seek: the raptor wars. Special effects are no longer the point in Hollywood today. What's interesting is the export of values, the ethical issues between cloning humans and cloning dinosaurs. The creator was smart enough to hand the pot over to the clone, all for a sequel in three years. But the kernel seems to have drifted away...
...
This movie is magnificent!
...
Excellent film with a gripping story!
...